Apple Valley Dental Discussion
Posts for tag: gum disease
By Apple Valley Dental
March 06, 2018
In aggressive cases of gum disease, a surgical procedure is often needed to reverse the progression of bone loss. But it's not always
necessary to have invasive periodontal surgery to cure gum disease if you have it treated in the earliest stages. You may be a candidate for the non-surgical treatments available at Apple Valley Dental serving Lucerne Valley, CA.

Gum Disease Signs and Symptoms
While tooth decay generally threatens a tooth from the inside, gum disease threatens it from the outside. The supporting gum structure that holds the tooth in its socket becomes compromised by bad bacteria, causing the tooth to lose its stability over a period of time. Here are a few of the signs and symptoms of gum disease:

- The gums look red and irritated.
- Blood frequently shows up after brushing or flossing.
- The gums start to separate from the teeth, creating deep pockets.
- The mouth has an unusually unpleasant taste and odor.

Non-Surgical Treatments
In serious cases of gum disease, periodontal surgery may not be avoidable. But in the earlier stages, your Apple Valley and Lucerne Valley dentist will likely try one or more of these non-surgical treatments:

- Scaling and root planing (a deep cleaning that removes hardened calculus).
- Laser therapy (laser targets bad tissue while leaving good tissue unharmed).
- Antibiotic therapy (medication that controls the bacteria that causes bone loss).
- Gum grafting (adding natural or artificial gum tissue to make the gumline stronger).

Preventing Gum Disease
If you have a family or personal history of gum disease, there are steps you can take to prevent gum disease in the future. Observe these tips:

- Floss as often as you brush to stop plaque in its tracks, and do a very thorough job each time.
- Eat foods that promote good bone and gum health, including calcium, potassium, and vitamin A, C, and D.
- Join a smoking cessation program so that you can eliminate tobacco products from your routine.

Explore Your Options
Find out more about the non-surgical solutions available for patients who have been diagnosed with gum disease. Call (760) 247-6007 today to schedule an appointment with Dr. Samuel Kim at Apple Valley Dental serving Lucerne Valley, CA.
By Apple Valley Dental
June 20, 2016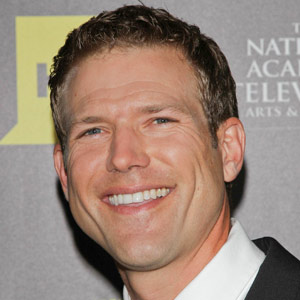 Are bleeding gums something you should be concerned about? Dear Doctor magazine recently posed that question to Dr. Travis Stork, an emergency room physician and host of the syndicated TV show The Doctors. He answered with two questions of his own: "If you started bleeding from your eyeball, would you seek medical attention?" Needless to say, most everyone would. "So," he asked, "why is it that when we bleed all the time when we floss that we think it's no big deal?" As it turns out, that's an excellent question — and one that's often misunderstood.
First of all, let's clarify what we mean by "bleeding all the time." As many as 90 percent of people occasionally experience bleeding gums when they clean their teeth — particularly if they don't do it often, or are just starting a flossing routine. But if your gums bleed regularly when you brush or floss, it almost certainly means there's a problem. Many think bleeding gums is a sign they are brushing too hard; this is possible, but unlikely. It's much more probable that irritated and bleeding gums are a sign of periodontal (gum) disease.
How common is this malady? According to the U.S. Centers for Disease Control, nearly half of all  Americans over age 30 have mild, moderate or severe gum disease — and that number increases to 70.1 percent for those over 65! Periodontal disease can occur when a bacteria-rich biofilm in the mouth (also called plaque) is allowed to build up on tooth and gum surfaces. Plaque causes the gums to become inflamed, as the immune system responds to the bacteria. Eventually, this can cause gum tissue to pull away from the teeth, forming bacteria-filled "pockets" under the gum surface. If left untreated, it can lead to more serious infection, and even tooth loss.
What should you do if your gums bleed regularly when brushing or flossing? The first step is to come in for a thorough examination. In combination with a regular oral exam (and possibly x-rays or other diagnostic tests), a simple (and painless) instrument called a periodontal probe can be used to determine how far any periodontal disease may have progressed. Armed with this information, we can determine the most effective way to fight the battle against gum disease.
Above all, don't wait too long to come in for an exam! As Dr. Stork notes, bleeding gums are "a sign that things aren't quite right." Â If you would like more information about bleeding gums, please contact us or schedule an appointment. You can read more in the Dear Doctor magazine article "Bleeding Gums." You can read the entire interview with Dr. Travis Stork in Dear Doctor magazine.
By Apple Valley Dental
February 21, 2014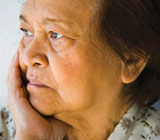 If you have recently noticed swelling, bleeding or pain in your gums, you may have developed a gum abscess. It's the result of periodontal disease, an infection in the gum tissue caused by bacterial plaque that has adhered to the teeth. It's important in the short term to treat the abscess, and in the long-term the underlying gum disease for the survival of the affected tooth and your overall health.
A gum abscess is a sac filled with infection that has developed between the tooth and gum. Besides swelling, you may also notice tenderness when you bite down on a tooth or feel that the tooth is loose. If the abscess originates from a root canal infection it tends to be much more painful, and the pain will seem generalized rather than from a specific tooth.
The first step in treatment is to drain the abscess. We would numb the area with a local anesthetic and then allow the infection to drain. After drainage we would clean and irrigate the infected root surfaces to remove any noticeable bacterial plaque, and possibly prescribe antibiotics and anti-inflammatory medication to reduce swelling and pain. The drained abscess should heal in a few days to a week.
The next step is to treat the underlying cause of the abscess. Depending on what we find in our examination, this can include root planing and scaling (deep plaque and tartar removal), or a root canal treatment where the infected pulp within the root canal is removed, and the canal is then cleaned, filled and sealed.
It's also a good idea for patients with gum disease to have a thorough health checkup. It's possible that other general health conditions such as diabetes or heart disease may be contributing to the gum disease, and vice-versa.
Treating a gum abscess and the underlying cause is about more than relieving pain or discomfort — you're also protecting your dental and general health.
If you would like more information on the treatment of abscesses or gum disease, please contact us or schedule an appointment for a consultation. You can also learn more about this topic by reading the Dear Doctor magazine article "Periodontal (Gum) Abscesses."